French courses with Scandinav'Azur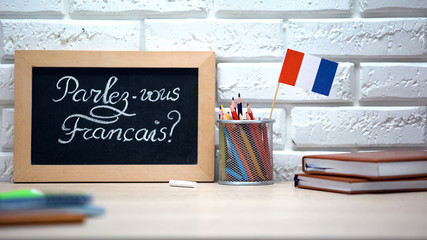 Don't you feel comfortable speaking French? Would you love to talk with your neighbour, chat in the shops and make yourself understood on the phone?
Would you like to be able to cope on your own and feel more at home on the Cote d'Azur?
With oral French language lessons focused on typical everyday situations you'll be able to improve your French rapidly regardless of your initial level. Language learning through active, targeted teaching has been proven to be efficient. There is no better way to learn a language than through the use of common everyday situations. With Scandinav'Azur you'll soon be able to communicate without help. You'll feel more at ease speaking French, and more at home in France.
I speak French, English and Danish (my mother tongue) fluently. I have a solid background in language teaching – specifically I worked as a language instructor for Berlitz Language Schools for 8 years, during which I taught French, English and the Berlitz method to other teachers.
Why not give it a go? French may be easier than you think !